Introduction to Teaching and Learning @ HKU

Organized by
Centre for the Enhancement of Teaching and Learning (CETL)
Next intake : Sep 7, 2017 (Thursday)
Time: 9:30am - 3:00pm
Venue: Room 321, 3/F, Run Run Shaw Building (Main Campus), HKU

This one-day 'Introduction to Teaching and Learning @ HKU' programme is a foundation programme in teaching and learning at the University of Hong Kong and is designed for teaching staff, regardless of previous teaching experience, who are new to teaching at HKU. The overall aim is to provide new staff with a better understanding of specific issues relating to teaching and learning context in Hong Kong and at HKU. Staff will hear from leading Senior Academics in areas of strategic importance to the University.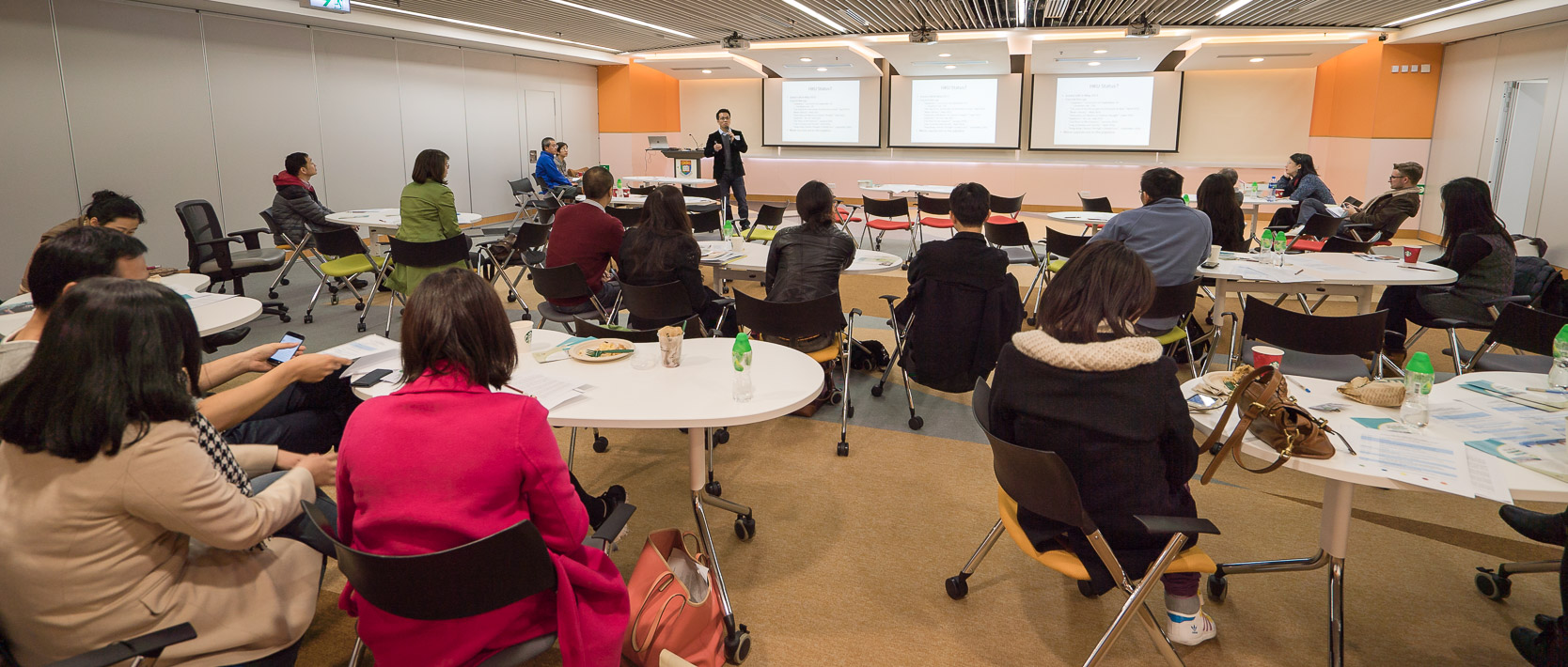 During this programme, participants will be able to gain knowledge and to engage in discussions relating to issues relevant to teaching and learning at HKU. These will include the overview of the 4-year undergraduate curriculum reform, the demography and culture of HKU students, English as a medium of instruction, the common core curriculum, the role and nature of academic advising and about e-learning at HKU. Participants will also have the opportunity to talk in small groups to Outstanding Teaching Award (OTA) winners at HKU and learn about the diverse ways that have made HKU teaching more outcomes-based and how these have enhanced the learning effectiveness of their teaching.
Programme rundown:
Time
Rundown
9:15 – 9:30
Registration & Coffee/Tea
9:30 – 9:35
Introduction
CETL
9:35 – 10:05
Teaching and Learning and the new 4-year curriculum at HKU
Professor Grahame Bilbow, Director, CETL
10:05 – 10:25
Introduction to CETL, its Programmes and Academic staff
Professor Grahame Bilbow, Director, CETL
10:25 – 10:35
E-learning opportunities at HKU
Ricky Kwok, Associate Vice-President (Teaching & Learning) and Team
10:35 – 10:50
Unleashing Learning: Teaching in the Common Core
Professor Gray Kochhar-Lindgen, Director, Common Core
10:50 – 11:10
Coffee/Tea
11:10 – 11:40
English as a Medium of Instruction: Implications for teaching and learning
Dr. Miranda Legg, Senior Lecturer, Centre for Applied English Studies

11:40 – 12:10
From school to university: Issues of transition
Dr. Eugenie Leung, Acting Dean of Student Affairs, Centre for Development and Resources for Students

12:10 – 12:40
Advising for Student Success
Dr. Katherine Wan, Head, & Ms. Rachel Hong, Academic Advisor, Academic Advising Office

12:40 – 13:30
Lunch
13:30 – 13:50
The Teaching-Research Balance: Towards tenure
Dr. Brook Bolander
13:50 – 14:30
Valuing Teaching Excellence
Lead by Teaching award winners
14:30 – 14:50
The Teaching-Research Balance: Tenure and beyond
Dr. Michael Botelho
14:50 – 15:00
Wrap up and Evaluation
CETL
For information on registration, please contact:
Ms. Noranda Zhang, CETL
Phone: 3917 4729; Email: noranda@hku.hk​.
---
Programme Evaluations: